The founder of Blue Goat Cyber will speak about cybersecurity and present his bestselling book at the ITEN WIRED Summit from Oct. 18-20, 2023.
CHEYENNE, Wyo., October 17, 2023 (Newswire.com) - Cybersecurity expert and founder of Blue Goat Cyber, Christian Espinosa, will make a presentation on cybersecurity at the premier and prestigious tech event, the 2023 ITEN WIRED Summit, taking place at the Hilton Pensacola Beach in Pensacola Beach, Florida, from Oct. 18-20. He will also give away signed copies of his best-selling book, "The Smartest Person in the Room."
Espinosa will speak about "Why We Are Losing the Cyberwar" on Oct. 19 at 2:00 p.m. with insights on losing the cyberwar due to a lack of people skills (low EQ) with rationally intelligent (high IQ) cybersecurity staff who want to feel significant by being "smarter" than others inhibiting communication and collaboration. As discussed in his book, Espinosa will present a seven-step methodology to fix the challenge of cyberwar.
ITEN WIRED is a premier cybersecurity and IT conference in the Southeast where industry leaders, entrepreneurs, students, and educators connect and collaborate on innovation, technology, and entrepreneur topics. ITEN stands for innovation, technology, entrepreneurship, and networking.
Partnering with the AFCEA Blue Angels Pensacola Chapter for TechNet CyberCoast, the three-day conference highlights include keynotes, breakout sessions, networking socials, a cyber competition, and innovation awards. The summit caters to executives, entrepreneurs, IT professionals, students, and anyone interested in emerging technology, cybersecurity, and innovators in startup tech.
Presented by the IT Association of the Gulf Coast (ITGC), the event will feature a TechNet CyberCoast track highlighting cybersecurity, intelligence, and technology topics relevant to government, military, and industry participants. Registration is open to the public, AFCEA members, and government and military personnel.
Espinosa has distinguished himself in academia and the cybersecurity industry with multiple patents on cybersecurity attack and defense and earning over 25 certifications, including CISSP, CCISO, and PMP. He looks forward to sharing insight culled from his successful career and his bestselling book, "The Smartest Person in the Room," of which he will sign copies at Blue Goat Cyber's booth.
"Having worked on major projects like the penetration testing and assessments of commercial aircraft and medical device penetration testing, Espinosa brings a nuanced understanding of complex cybersecurity systems to the table," said Charles Zigmund, account executive at Blue Goat Cyber.
As a certified high-performance coach, Espinosa brings awareness and simple solutions to the challenges associated with high IQ/low EQ staff. He is a U.S. Air Force veteran with a BS in Engineering from the U.S. Air Force Academy and an MBA from Webster University.
Blue Goat Cyber provides over 30 years of experience in penetration testing, HIPAA security risk analysis, fractional CISO, and medical device cybersecurity for companies in the healthcare, financial, manufacturing, and aerospace industries.
For more information and to schedule a no-cost session, please visit Blue Goat Cyber.
About Blue Goat Cyber
Blue Goat is a cybersecurity service provider specializing in penetration testing and medical device cybersecurity. Blue Goat combines technical prowess with emotional intelligence to deliver an outstanding results-driven experience.
Contact Information:
Charles Zigmund
Account Exec
[email protected]
(307) 317-8884
Related Files
Blue Goat Cyber Company Overview.pdf
Related Images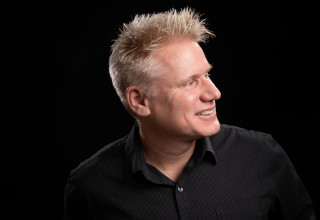 Christian Espinosa
Blue Goat Cyber Founder
Original Source:
Christian Espinosa to Present About Cyberwar at 2023 ITEN WIRED Summit